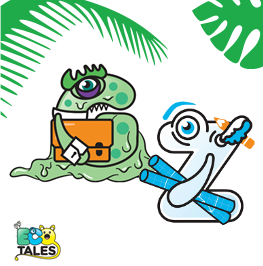 Our 'Fracking Madness' song is the latest addition to our EcoTales series 
'Gregor Greed' and 'Zero Impact' discuss the perils of fracking and why there is an immediate need for change. Despite Gregor Greed's enthusiasm for progress, he is blind to the negative impact his actions are having on our plant and it's Zero's job to set the record straight!
Download 'Fracking Madness', listen with your friends, sing along and most importantly, understand the impact fracking is having on our planet now, and will have in the future.